Boat, Jet Ski & SUP Rentals Near Boca Raton
It's hard to resist the balmy, clear waters of any beach, especially when the temperature reaches sweltering heights. From jet skis to kayaks, Beach Water Sports can supply you with a refreshing way to beat the heat. To learn more about our watersport rentals, contact us at (561) 745-6900 (Jupiter) or (772) 225-2000 (Stuart). You can also request a quote online for your next boat rental in Florida.
Boat Rentals
Choose from a selection of deck, pontoon, and fishing boat rentals near Boca Raton.
View Options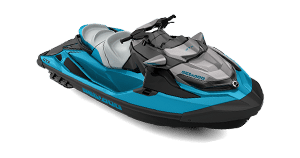 Jet Ski Rentals
Rent a jet ski and experience a fun and exciting ride across the beautiful Boca Raton waters.
View Options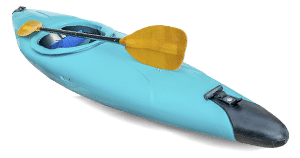 Kayak Rentals
Our 1- and 2-person kayak rentals are a great way to enjoy an adventure in Boca Raton.
View Options
SUP Rentals
Combine adventure and exercise when you hit the water in Boca Raton with an SUP rental.
View Options
Rental Options in Boca Raton
With five miles of pristine coast, the city of Boca Raton is a premier location for beach and water activities alike. If you need to cool off from soaking up the sun on the beach, retreat into the Florida waters with one of our watersport rentals:
Boat rentals: At Beach Water Sports, our boat rentals, include life jackets, an anchor, and a full tank of gas. We give you all the essentials for touring surronding waters so you're prepared to embark on a journey right away.
Jet ski rentals: Whether its gliding on waves or feeling the wind hit your face, jet ski rentals are a blast for exploring Boca Raton. A jet ski rental allows you to crank up the speed or go for a relaxing ride. Fast or slow, a jet ski rental will provide an exhilarating time.
Kayaks and SUP rentals: For conquering every ebb and flow of the Intracoastal Waterway, our single or double kayak rental will test your endurance while providing an entertaining adventure. Our SUP rentals are also a fun day activity for sightseeing the beautiful scenery in Boca Raton.
20 Years of Customer Excellence
Beach Water Sports has over 20 years of experience in the boat rental business, so we know the importance of excellent customer service and a quality fleet. With locations in Jupiter, FL, and Stuart, FL, Beach Water Sports offers tourists and Floridians alike the opportunity to get out on the beautiful waters of the Intracoastal Waterway.
If you have any questions about policies and rates, contact us at (561) 745-6900 (Jupiter) or (772) 225-2000 (Stuart). For your convenience, we also have an online quote form.